People place a significant amount of trust in REALTORS® during the homebuying process. It's the largest purchase a person will make and an essential need: a home. I, along with all my colleagues at the Ottawa Real Estate Board (OREB), am angered and disheartened by the behaviour portrayed on CBC Marketplace of real estate agents engaging in mortgage fraud. Without question, this behaviour is unacceptable.
The designation REALTOR® symbolizes a commitment to competence, service, and professional conduct, and they adhere to a strict Code of Ethics. Those who cannot abide by this commitment have no place in this profession.
The Real Estate Council of Ontario (RECO) has a responsibility to administer the rules governing real estate salespeople, brokers and brokerages and to protect consumers. It's important for both consumers and the real estate industry that RECO has the appropriate authority to penalize those who break the rules. We must also know how RECO is working to uphold these standards and prevent wrongdoing in the first place.
I strongly encourage both Members of OREB and the public alike to report this type of activity to RECO and other authorities to uphold the rigorous standards of this profession and protect consumers.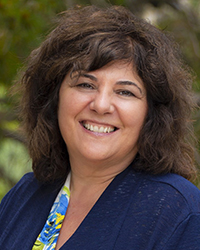 Penny Torontow
Ottawa Real Estate Board
2022 President